Assertive Mentoring is making a real difference to our children. They absolutely love the Maths!

A. Metcalfe: Spotland Primary, Rochdale
B1a. Maths Criteria System
AIM: To ensure consistent recording, reporting and tracking of pupil progress in maths across the whole school.
We have organised the National Curriculum PoS for maths into clear assessment criteria for every year group (stage) across the school. We consistently track pupil progress against the relevant criteria for individual, groups and classes.
It provides a 'one sheet to view' overview of pupil/group/class performance across all areas which informs teaching, targets and interventions.
Year 4 Maths Criteria Sample

B1b. Whole School Assessment System
AIM: To ensure that ALL criteria from ALL stages are regularly, consistently, accurately and efficiently assessed.
Assertive Mentoring has had a massive impact on our standards. Teachers find the assessments manageable and use the results to inform future planning, target teaching and fill gaps through interventions.

M. Majevadia: Anderton Park School, Birmingham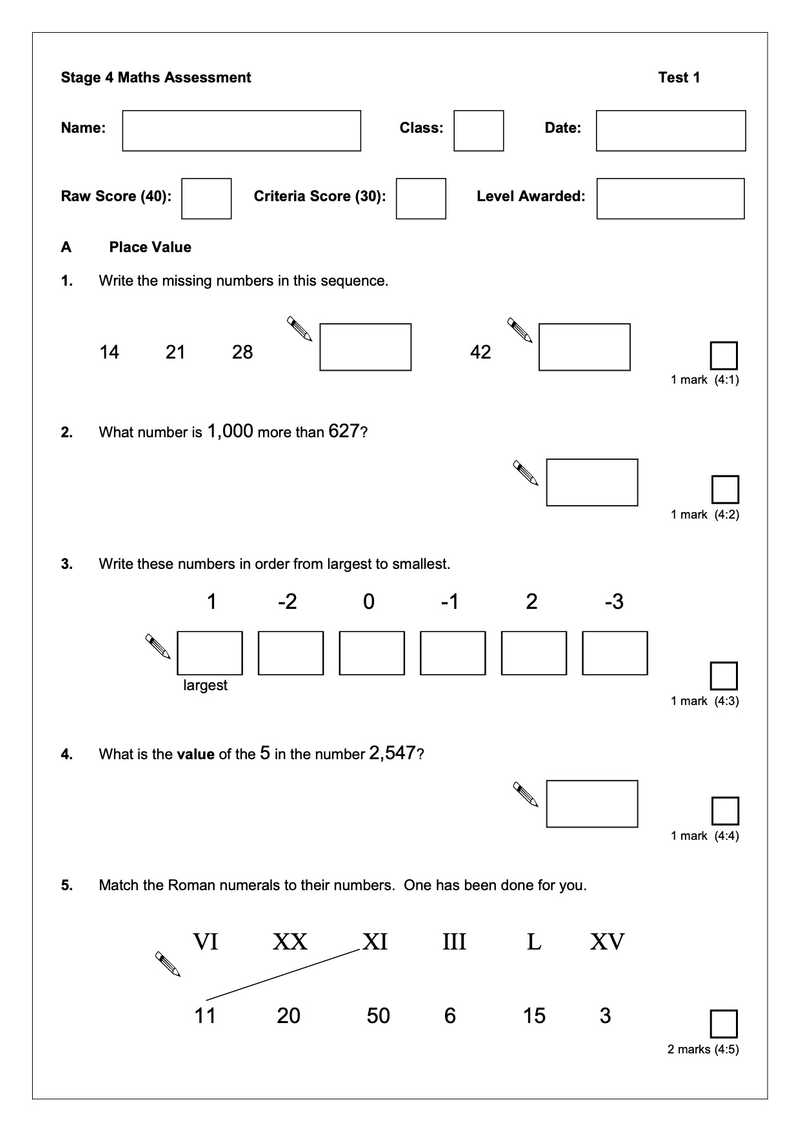 These specially designed assessments perfectly reflect the maths criteria for each year group (YR-Y6).
That means after one assessment of one hour the school has an accurate snap shot of how every child is performing against all age-related expectations!
Coupled with the tracking system, the assessments are so efficient for data gathering and so effective at informing planning, targets, practise and organisation; that schools complete them every half term.
These regular 'snap-shots' soon build into clear picture of teacher/pupil performance, effectiveness of interventions and more.
B2a. Weekly Basic Skills Practice
Aim: To ensure that the relevant skills and knowledge are embedded at every stage in order to secure good pupil progress in the half-term assessments.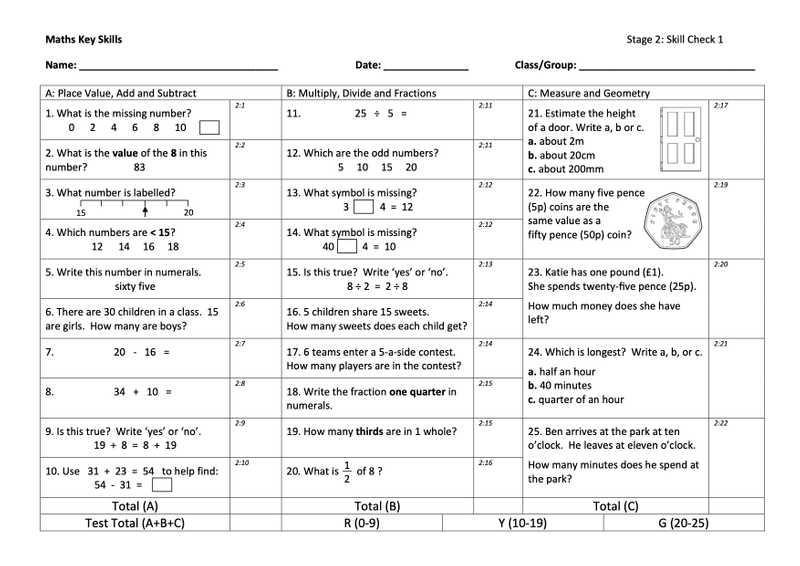 These provide regular coverage of the essential skills needed to ensure good pupil progress in maths across the whole school. Pupils take the Weekly Basic Skills Check once a week using a positive 'beat your own score' approach. It takes approximately 30 minutes to complete.
All questions are cross referenced to the relevant criteria (C1a) and the half-term assessments (C1b) for each stage/year group.
The same knowledge and skills are 'tested' every week, in the same order at the same level of difficulty making gradual weekly progress inevitable as they become embedded over time.
The impact the weekly maths checks has had on our pupil's progress is outstanding!

S. Clark, DHT: Monks Abbey Primary, Lincs
B2b. Pupil Prompts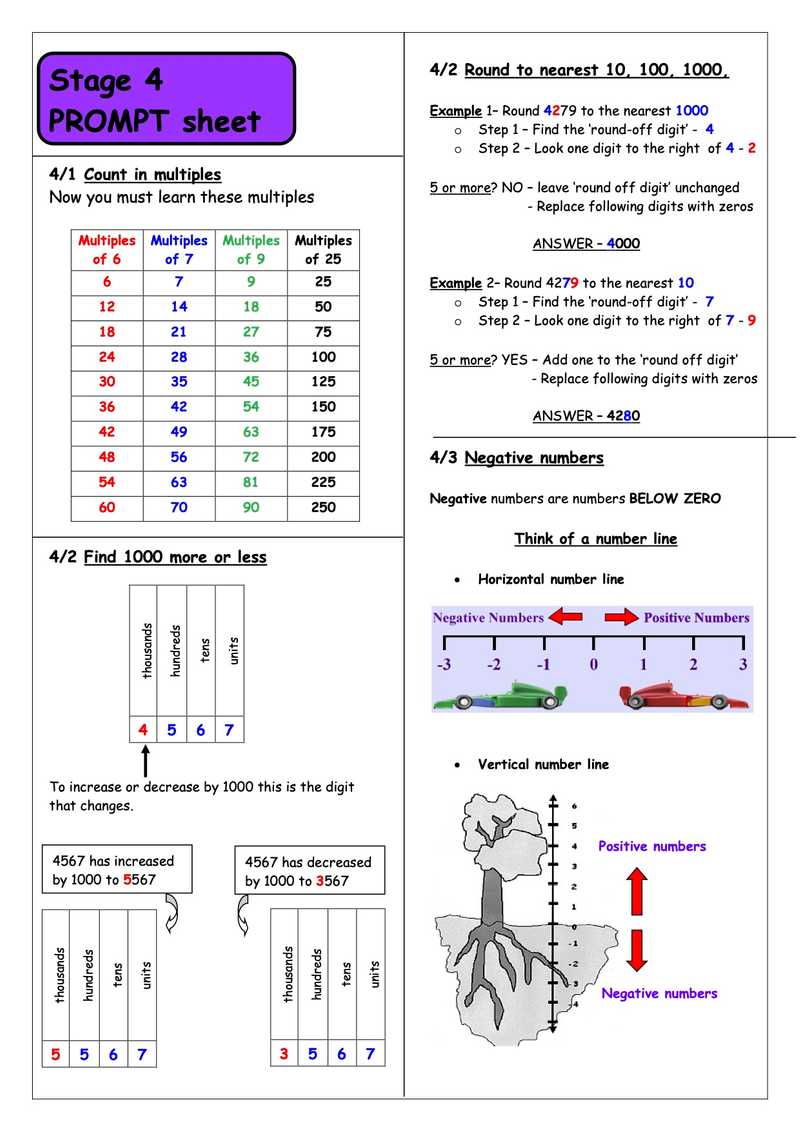 Pupil Prompts are provided for every stage. They explain each assessment criteria at every stage with visual aids and examples.
They are not intended to replace quality teaching but they provide excellent aide-memoires for the children. We allow the children to refer to them (if necessary) during the weekly skills checks in order to promote independent learning (though not during the maths assessments).
They are also used when discussing/explaining a child's targets and referred to throughout lessons and interventions. Pupils take out their Pupil Prompt or Target Sheet every time they do maths so that neither the teacher nor child have to commit individual targets to memory.
Parents also find them very useful when assisting with homework.
B2c. Number Bonds and Times Tables System
The repetition of basic skills each week means children quickly gain confidence and speed.

J. Hyslop, DH: Davenham Primary, Cheshire
A comprehensive and motivational approach to the systematic acquisition of Number Bonds across the Foundation Stage and Times Tables from Y2 onwards, includes graded weekly activities, motivational sticker cards; all recording formats; all related homework and more.
As with the Weekly Basic Skills, the systems use repetition, reward and a 'beat your own score' approach to ensure bonds and tables are cemented. It also comes with an excel workbook to generate an unlimited number of tables tests.